IDW Endless Summer—My Little Pony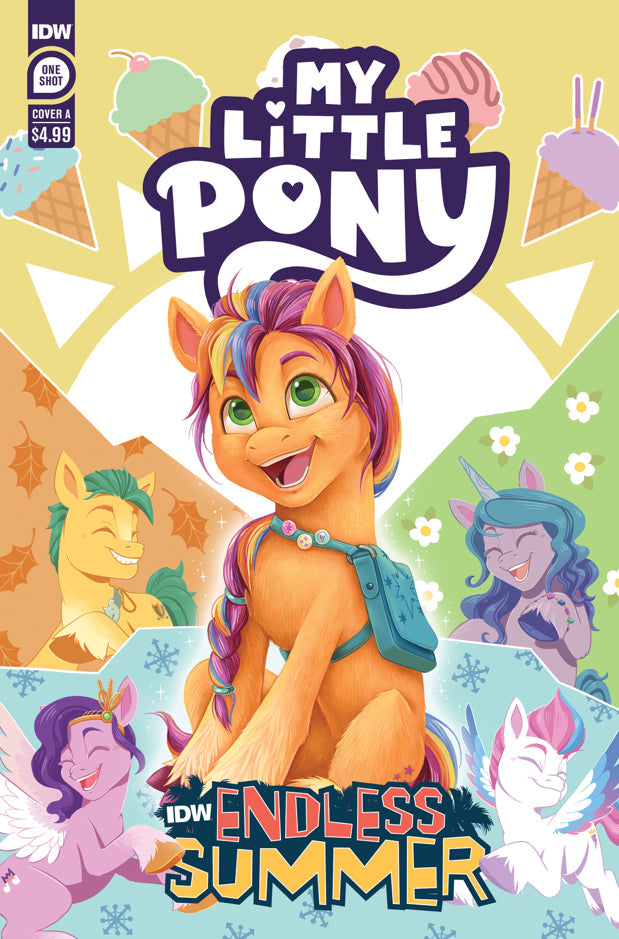 Ships in 3-4 business days
Synopsis

Do you ever wish summer could last forever? Well, at IDW, it can! We're bringing you an endless summer with everyone's favorite characters in four unique one-shots!
With a name like hers, Sunny Starscout can't help but feel a bit bummed about summer coming to an end. After all, summer in Maretime Bay means getting together with friends in beautiful warm weather to enjoy tons of fun activities like swimming at the beach and picking the juiciest of berries, not to mention it's the best time of the year for a smoothie! When Sunny's friends notice how upset she is, they come together to show her that even though the season is changing, the fun doesn't have to end!
Written by Stephanie Williams (Nubia, Queen of the Amazons)!
Product Details