Mike Mignola's Screw-On Head and Other Curious Objects: Artist's Edition Hardcover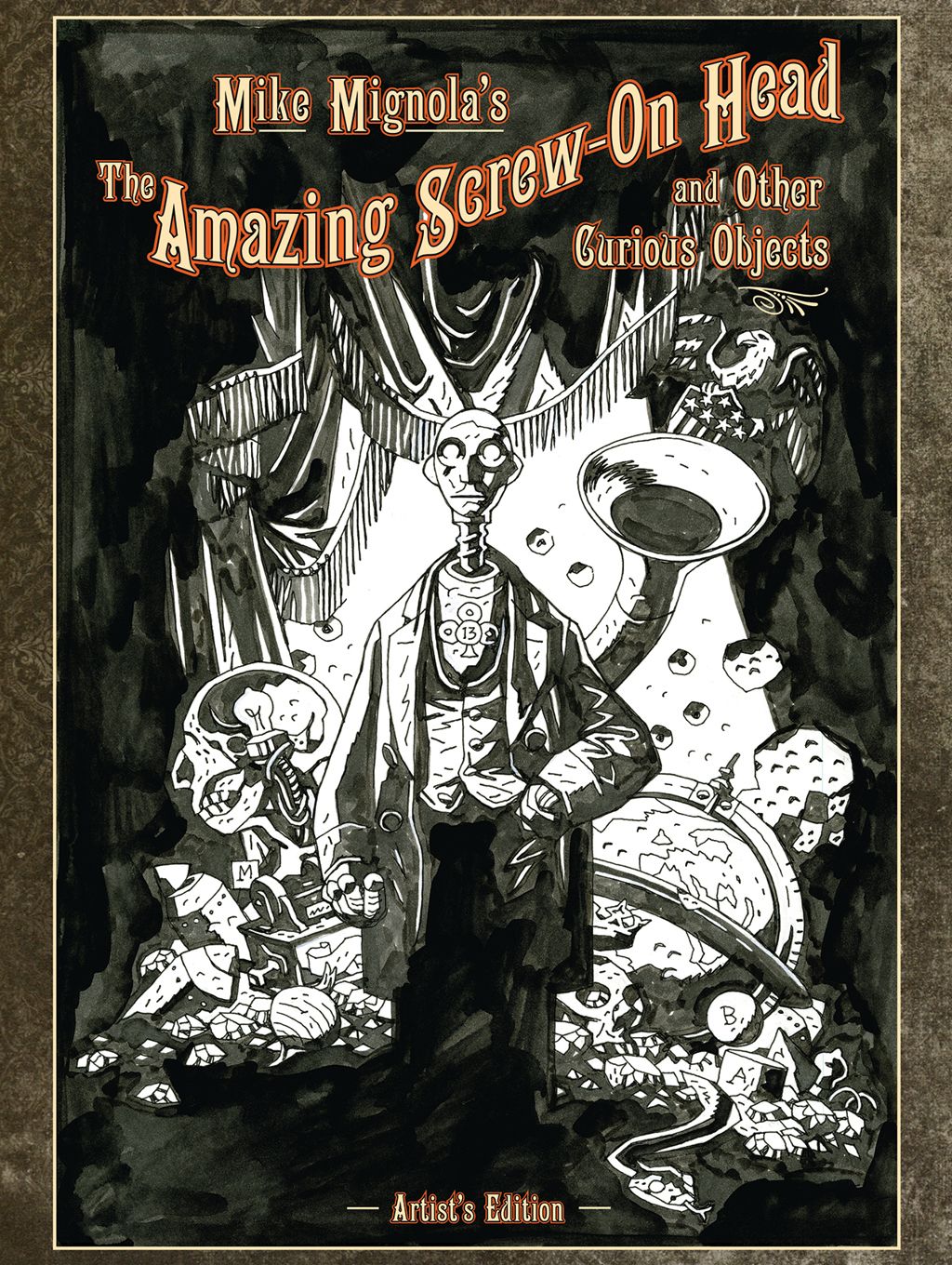 Synopsis

IDW Publishing is proud to present the second Artist's Edition by Mike Mignola, the Eisner Award-winning creator of Hellboy.
Mike Mignola's The Amazing Screw-on Head and Other Curious Objects features the classic Eisner Award-winning story of Screw-on head's epic battles with Emperor Zombie and a host other bizarre and quirky villains, all in the greatest Mignola tradition!
This collection will also feature a great selection of other stories as well as an expansive gallery section.

• What is an Artist's Edition?

• AN ARTIST'S EDITION PRESENTS COMPLETE STORIES WITH EACH PAGE SCANNED FROM THE ACTUAL ORIGINAL ART.
• While appearing to be in black & white, each page has been scanned in COLOR to mimic as closely as possible the experience of viewing the actual original art—for example, you are able to clearly see paste-overs, blue pencils in the art, editorial notes, art corrections. Each page is printed the same size as drawn, and the paper selected is as close as possible to the original art board.
Product Details