Sonic the Hedgehog Amy's 30th Anniversary Special Convention Exclusive Foil Cover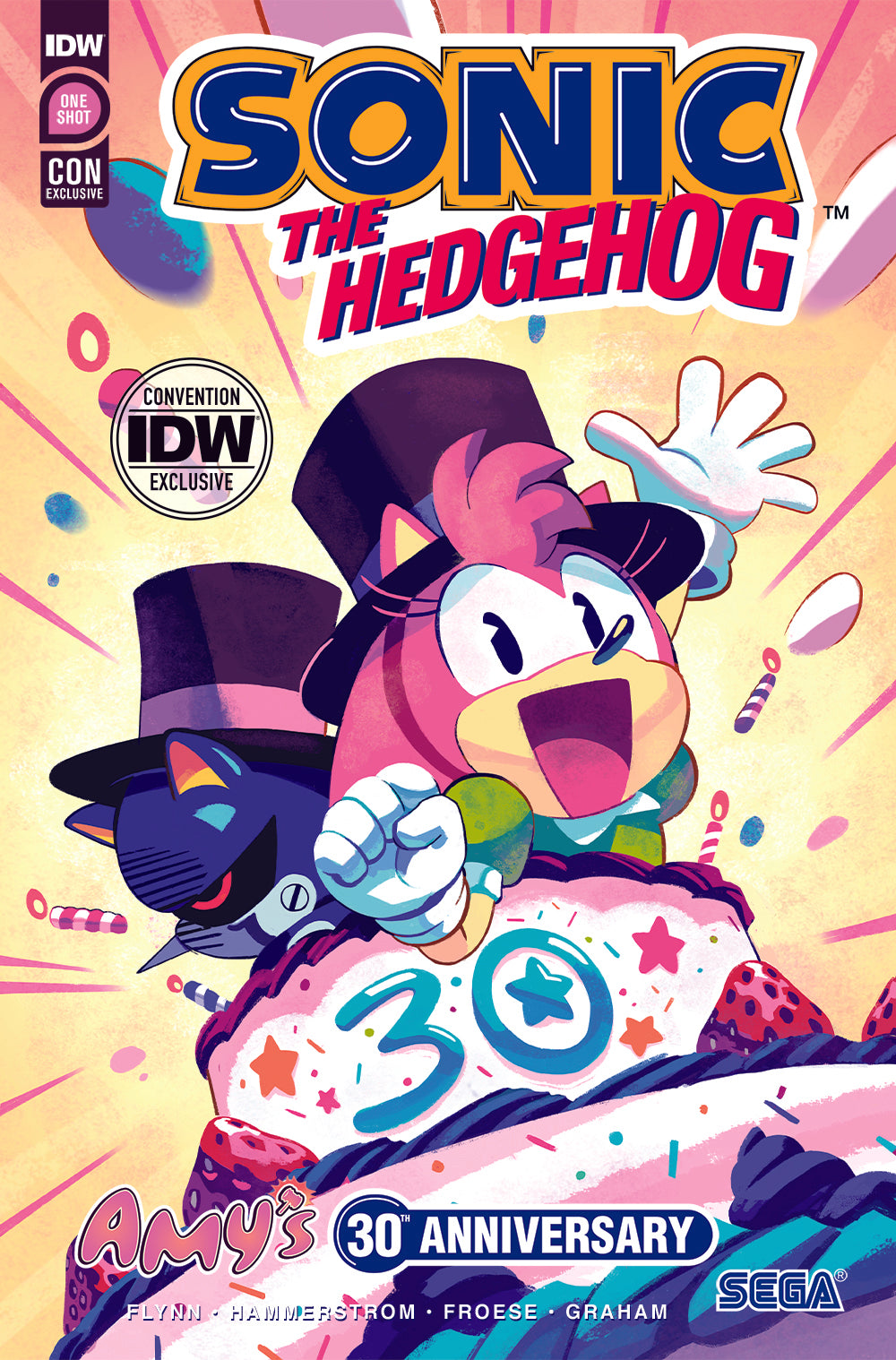 Synopsis

2023 Convention Exclusive Foil Cover!

Cool, sweet, and pink! All words that describe our absolute favorite hedgehog. That's right, step aside, Sonic, and have no fear, Amy Rose is here! Ian Flynn, Aaron Hammerstrom, and Reggie Graham are back for another Classic Sonic special! And this time, Amy's doing the saving! After Metal Sonic interupts her picnic, Amy uses her Fortune Cards as a guide to free her friends and stop Dr. Eggman. Can she save the day and still get back in time for tea?!
Product Details