The Rocketeer: The Great Race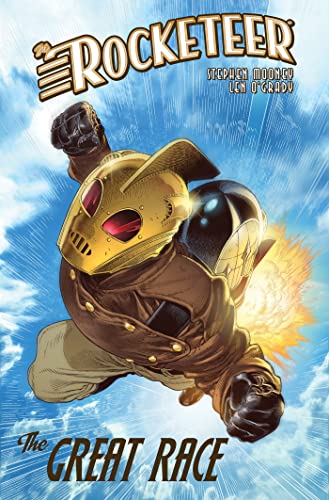 Synopsis

Join the Rocketeer on a rollicking ride filled with adventure and intrigue!

Ace stunt pilot Cliff Secord has returned from his New York adventure to a West Coast steeped in paranoia over the looming war in Europe. Having finally had enough of his near-death scrapes as the high-flying Rocketeer, the only thing in Cliff's crosshairs is the Great Race: a prestigious, winner-take-all air race that runs from California to France! Maybe it's finally time to smarten up and fly straight, by taking his best girl, Betty, to Paris! But other parties want to win the race for their own nefarious ends, and Cliff will need to decide which prize is truly the most valuable.

As a bonus, this book also contains an oral history, featuring Dave Stevens' friends and fellow artists, culled together by Kelvin Mao, longtime friend of Stevens and the director of the forthcoming documentary on the beloved artist!
Product Details