Skull Cat (Book One): Skull Cat and the Curious Castle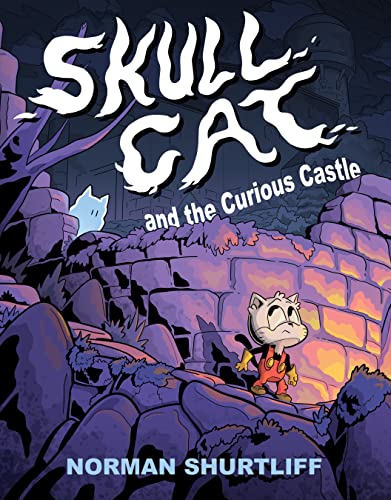 Synopsis

It's Scully the Cat's first day as the new garden-keeper at a spooky castle… but when everyone goes missing, is he brave enough to become a hero? Draw your sword and let's find out!

Even though the castle is an eerie place, full of dark secrets, Scully is excited to start his new job and prove himself to be a great gardener. But wait a minute… what happened to all his co-workers? Were they devoured by bloodthirsty vampires? Spooked by a love-struck ghost? Pranked by a comic-reading goblin? Enchanted by a sleepy sorcerer? Will Scully have to become the hero and uncover the truth behind Le Dark Chateau? He never signed up for this!!

Middle-grade readers who love fantasy and spooky adventure will treasure Norman Shurtliff's debut graphic novel like a magical gem.
Product Details